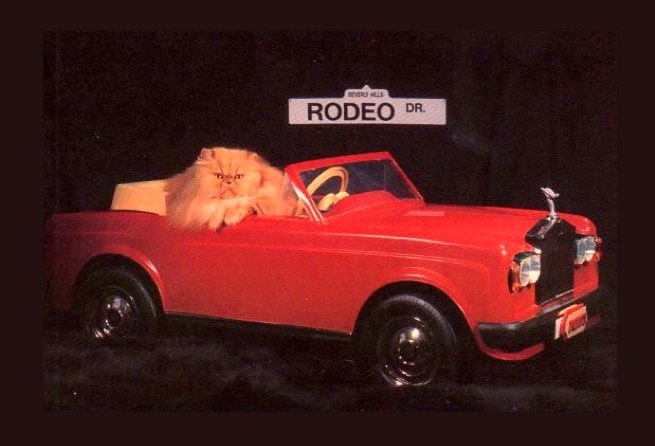 Cherry Pop was no ordinary cat.
She ate nothing but filet mignon and Evian water, traveled in customized Louis Vuitton luggage, and lounged in a mini-Rolls Royce Corniche that matched her owners. When Cherry Pop's birthday came around, the Vaneks pulled out all the stops, chartering yachts, hiring orchestras, and spending more on parties for their kitty and her friends than some people make in a year. Her lavish living made her a celebrity and she appeared everywhere from Time Magazine, The New York Times to Lifestyles of the Rich and Famous, The Sally Jesse Raphael Show and television programs in Japan, Australia, Germany and throughout Latin America. She was, to put it simply, the world's fanciest cat.
Her human parents, Huey and Vi Vanek, were no ordinary people either. Although many people wrote off the lavish life they gave their cat as mere eccentricity, the Vaneks - popular South Florida socialites - were too busy insuring that the spotlight they were sharing with Cherry Pop allowed them to talk about the plights of homeless animals.